A fine example of the Velocette MSS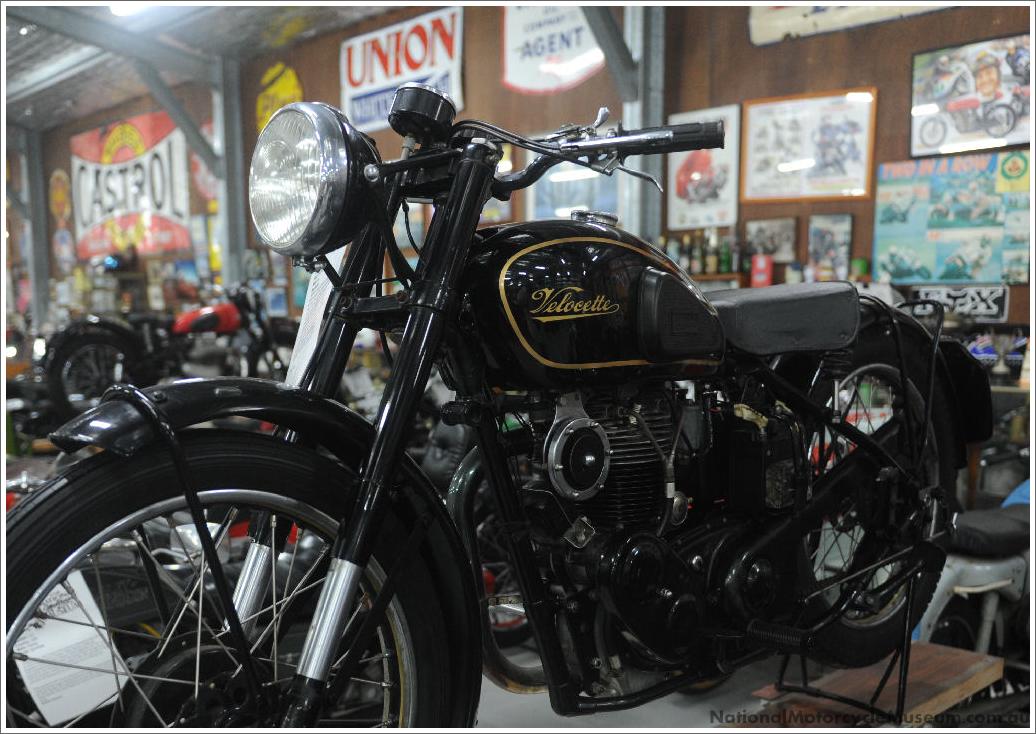 Velocette MSS
The MSS by Velocette was fast, reliable and economical but could not compete against the emerging range of twin-cyclinder British motorcycles.
It was launched in 1935 as a 500cc sports machine. Production was halted by WWII and did not resume until 1954. The new MSS was a much more modern machine with the same frame as the Velocette MAC and was fitted with sidecar lugs, and had optional pannniers to appeal to the touring market. Buyers began tuning the MSS for speed, however, and the factory responded by producing the sports Velocette Venom model. In 1955 a scrambles version was also produced. Production ended in 1968.
Burt Munro from New Zealand, featured in The World's Fastest Indian, raced a heavily modified 1936 Velocette MSS.
Reference Number: 096
Owner: Lewis
© 1997-2019 National Motorcycle Museum AU

Site by ManxNorton.com