Norton Big 4 Australian Army - Patina I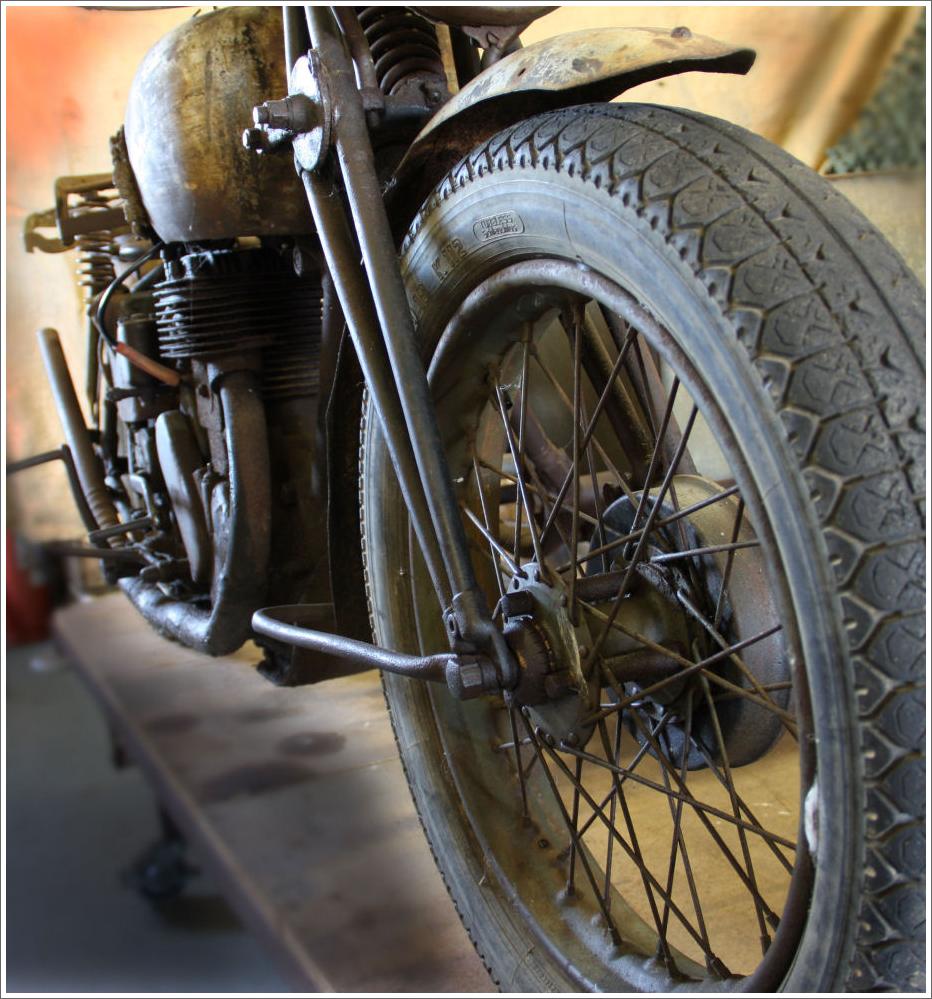 Neil Scholes writes:
"The bike is a 1939 Norton outfit. It served in the British Army during WWII. It's one of only six in Australia and my mate is restoring it. He wanted to get some -before- photos so I took these September last year at Maitland. Unfortunately he's been too busy to make a start on it. An unusual feature of this model bike was that the sidecar wheel was shaft driven. This gave more traction in the mud."