Kawasaki 1974 H1 500cc Triple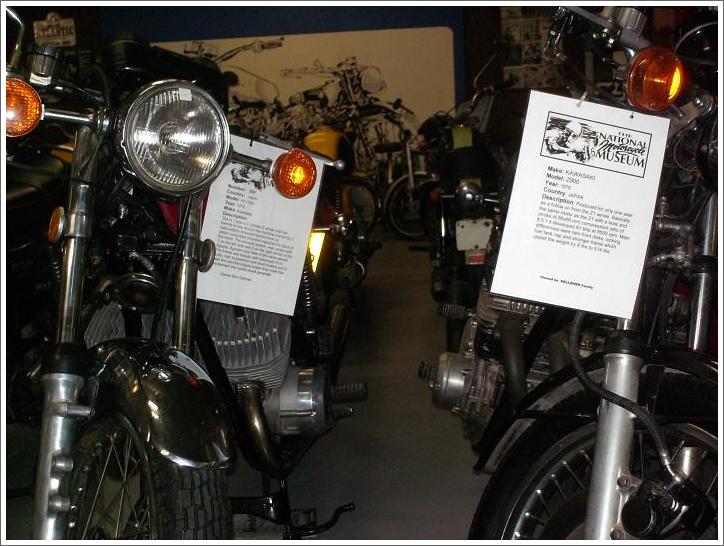 On the left.
Model H1/500 Year: 1974 Owner: Kim Holman
The H1 was a 3 cylinder 2 stroke with the barrels in-line across the machine and fed by 3 carburetors mounted behind them so piston-controlled induction replaced the discs of the twins. The exhaust system was unique with 1 on the left side and 2 on the right similar to the Agusta Agostini race bikes of the same period. The frame was tubular with telescopic front forks, rear suspension, and drum brakes, and it was this and the engine power that made the excitement the model could generate.
Photograph taken at the
National Motorcycle Museum of Australia
Photograph courtesy Mike Kelley, Chapter President, Maryland VRA Credits
© 1997-2019 National Motorcycle Museum AU

Site by ManxNorton.com